Case studies
Neighbourhoods for learning
Areas experiencing socio-economic and health disadvantage where residents worked with other system players to share knowledge, prioritise issues for action and co-create solutions.
Central Southport
In Sefton, the Southport Money Advice Group (SMAG) focussed on the issue of personal and household indebtedness and their impact on health and wellbeing.
Claremont
In Blackpool, the NRP partners focussed on the difficulties experienced by tenants in the private rented sector.
Ellesmere Port
In Ellesmere Port, the NRP partners focussed on the local environment, road safety, and increasing social connections.
Mill Hill & Wensley Fold
In Blackburn with Darwen, the NRP partners worked to improve the local environment and to enhance social connectedness.
Moss Bay & Salterbeck
In Cumbria, the NRP called themselves Solway Views and focussed on the difficulties around finding and staying in employment.
Old Swan
In Liverpool, the local LOG named themselves Better Old Swan and undertook a wide array of initiatives to change the economic, environmental and social dimensions of neighbourhood resilience.
St George's
In Preston, the NRP partners worked together to improve the local environment focussing on shared neighbourhood spaces and road safety.
Stockbridge
In Knowsley, the NRP partners focused on the experience of belonging and social isolation in the community, and its causes including hidden problems with drug and alcohol dependency.
Worsley
In Haslingden, the NRP partners focussed on social connectedness within the area and on transport links with other areas.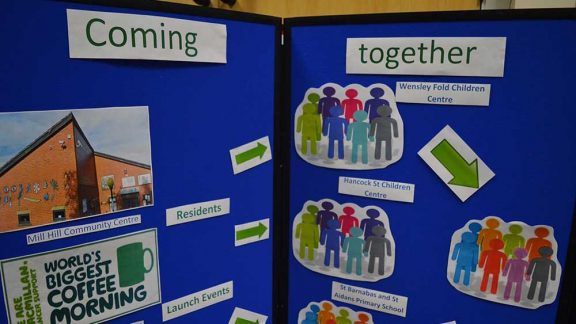 Coren
Experiences and outputs
Watch videos in which COREN members talk about their experiences of involvement in the Neighbourhood Resilience Programme. See some of the knowledge for action they produced in the form of story books.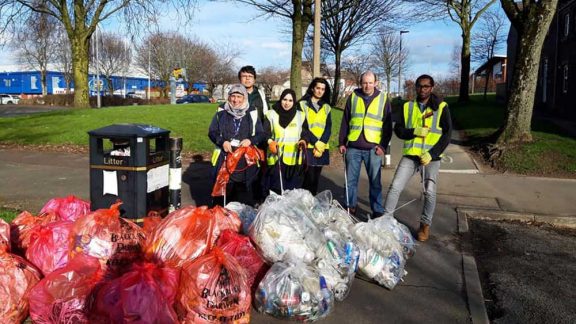 Case studies
Knowledge to action
The Local Oversight Groups used diverse sources of evidence, including local knowledge, to inform their work. Resident-led enquiries were a key component of this evidence base. These examples illustrate some of the many forms these small-scale action research projects took.