Case studies
Knowledge to Action
How resident led enquiries informed action for change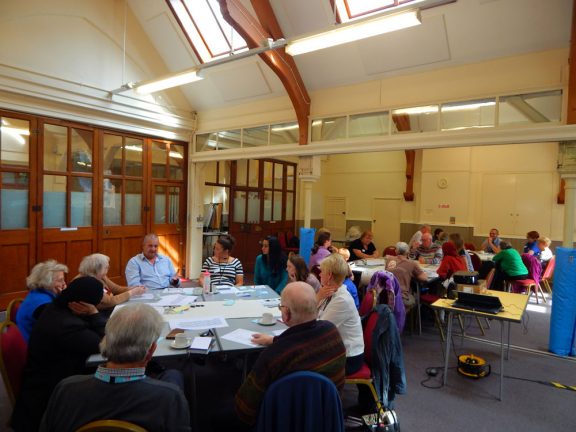 Residents led enquiries
In each neighbourhood for learning the Local Oversight Group used evidence and local knowledge to prioritise issues for action. Once an issue was identified the LOG garnered evidence from many different sources including requesting rapid reviews to understand the issues and to co-create action for change. Residents led enquiries were a key component of the pathway from gathering knowledge, planning action and implementing change. These small scale action research projects took many forms and the residents involved acquired a range of new skills and competencies that they could apply in other areas of their life. Below are some in depth case studies, but here are less detailed descriptions of these knowledge to action processes in all NsFL and here residents talk about their experience.
Knowledge to Action case studies
Central Southport, Sefton: Knowledge to Action on Debt
An audit of local debt advice services and an enquiry into personal finance literacy in the school curriculum informed actions for improving financial advice, knowledge and access to services.
Moss Bay and Salterbeck, Cumbria: Knowledge to Action on Employment
Communal accounts of difficulties in finding and staying in employment, captured in visual materials, influenced local system players' agendas and public perceptions.
Old Swan, Liverpool: Knowledge to Action on Air Pollution
The combination of evidence reviews, citizen and school science projects, local resident surveys, and participating in campaigns influenced public literacy and system players' actions.